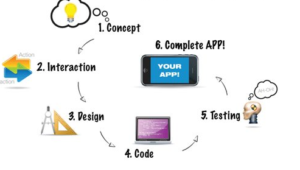 Mobile Apps Development
The demand of mobile apps has been increasing in all businesses nowadays. To cope with that, we become your facilitator to design and develop mobile applications.
The support team will be assisting clients in designing, developing and testing complex mobile applications.
The development projects will be carried out using Agile / Waterfall methodologies so that you can measure success of the project with each sprint.
The methodologies will also adhere to a velocity framework to improve reuse and quality. The approach will focus primarily on new methods of conducting business, combining IT innovation and adoption while at the same time leveraging an organisation's current IT assets.